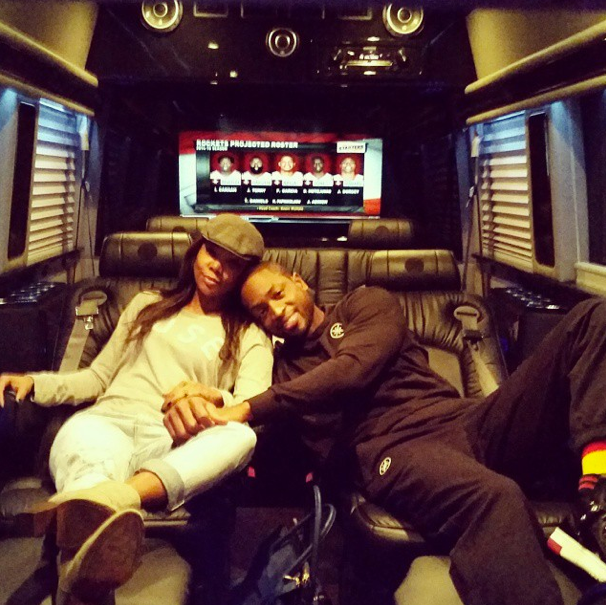 Nothing like spending quality time with the ones you love.
In between pre-season games and filming on set, Miami Heat guard Dwyane Wade cuddled up with his wife "Being Mary Jane" star Gabrielle Union for a cutesy date night. With both of their grueling schedules, it's hard for the newlyweds to get in some alone time, but last night they made it work. They snuggled up to watch the new movie Gone Girl, starring Tyler Perry.
D. Wade captioned the moment, "And i ended the night on a date with this beauty.. we haven't found time to go to the movies in a long time but tonite we took the time for each other. Oh and we seen Gone Girl!!! I will be sleeping w one eye open... @gabunion"
So cute..