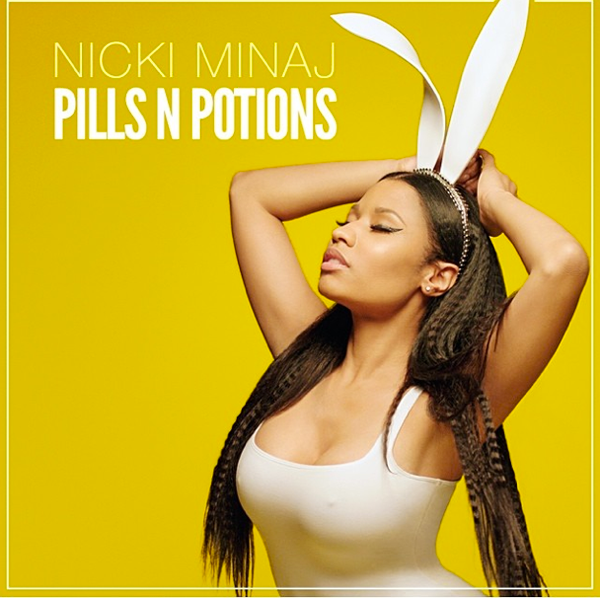 Nicki Minaj
is gearing up for the release of her newest studio album,
The Pink Print
. Find out the deets on her new single, plus check out
Mariah Carey
ft.
Wale
on her new track "You Don't Know What To Do" when you go inside…
As she prepares to release her new studio album The Pink Print, Nicki Minaj has revealed the cover art to her first single titled, "Pills N Potions." She has been teasing her barbs with new music "Yasss B*tch" featuring Soulja Boyand "Chi-raq" featuring rapper Lil Herb and now the official single is ready to drop.

The "Yasss B*tch" rapper said her new single is very uplifting & soulful and it will foreshadow how her whole album will feel. The new track is expected to drop on Wednesday via iTunes.
During an interview with Rap-Up, Nicki dished on her new album saying this album will remind people why they fell in love with her in the first place. As you can see with her transformation from pink wiggery and outlandish outfits to a more subdued natural looking Nicki, her music will likely go back to her gritty, gangsta lyrics that she use to spit when she first hit the scene.