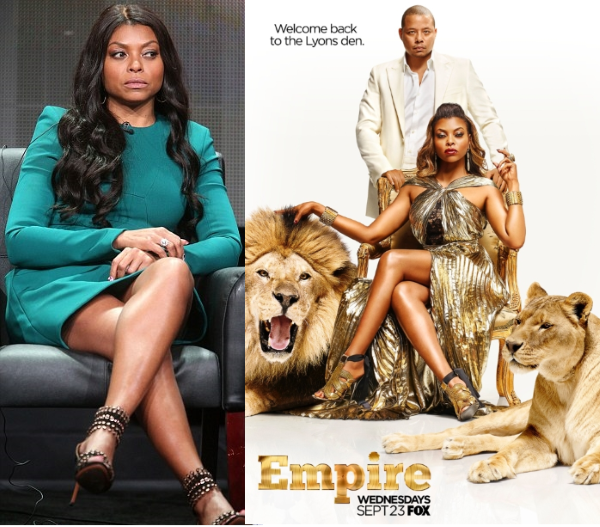 Alright "Empire" fans, we've got a new Lucious & Cookie poster plus an all new trailer for Season 2. Check out both inside and see what Lee Daniels revealed about a possible spinoff.
In addition to returning cast members Terrence Howard as Lucious Lyon, Taraji P. Henson as Cookie Lyon, Jussie Smollett as Jamal Lyon, Bryshere Gray as Hakeem Lyon, Trai Byers as Andre Lyon, Grace Gealey as Anika Gibbons, Kaitlin Doubleday as Rhonda Lyon. We will also see guest appearances by Pitbull, Adam Rodriguez, Chris Rock, Kelly Rowland, Alicia Keys, Lenny Kravitz, and Oscar winner Marisa Tomei in a recurring role.
And we've got some exciting news...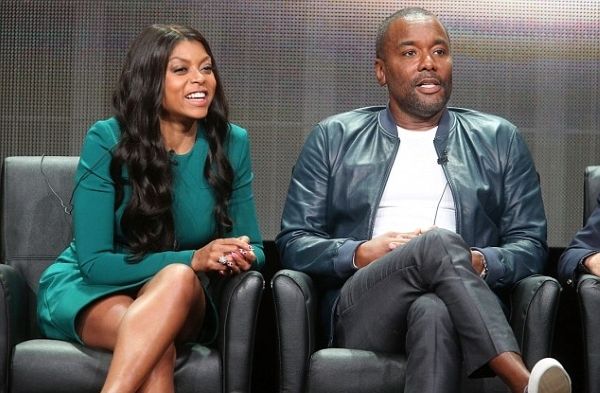 At the show's TCA Panel, held on Thursday at The Beverly Hilton Hotel where Taraji & Lee had some fun on stage (above and below), Lee Daniels made this shocking declaration: "Without question, there will be a spinoff of Empire!"
We hear it will be about a young Cookie...or maybe a young Lucious Lyon...but nothing has been confirmed.
Lee also confirmed that Mariah Carey will appear on Season 2. When asked about her role, he said, "I don't know the particulars."
Lee was also asked about a possible Denzel Washington appearance and THAT set him off. He "checked" the room of journalists saying:
"It's funny when you start a TV show, you don't know what you're doing. You think you can get your friends together. The more celebrities and stars we put on the show, the more it takes away from the fact that it's a family show. That's OK for you to be dazzled by Denzel, but family is what this story is about."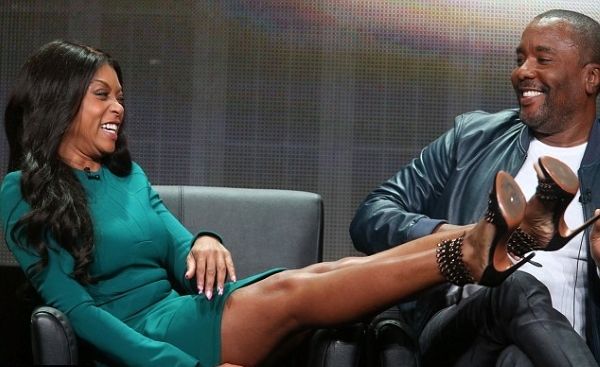 Reporters in the room say Lee's "Bye Felicia" statement caused Taraji to burst into laughter and say, "I'm sorry! It just hit me!"
Here's another tidbit.....when Taraji was asked if she's anything like Cookie, she told the room, "80 percent is Cookie, and maybe 20 percent is Taraji. I'm not as bold as she is. I need to be politically correct in what I say."