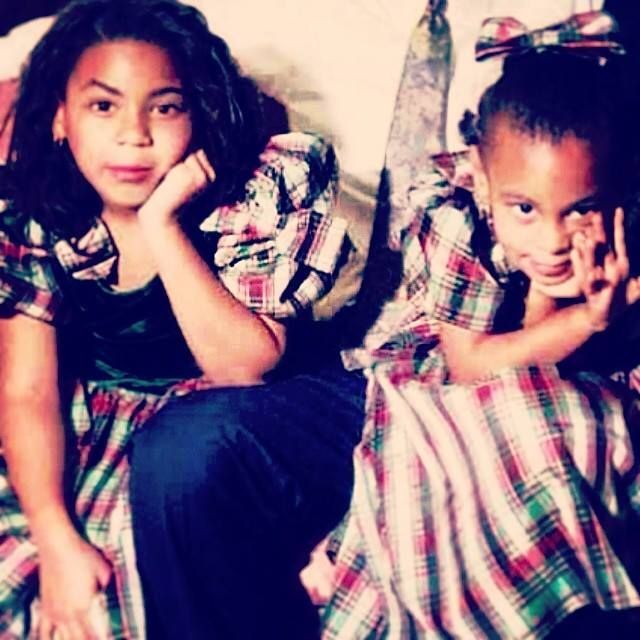 Solange Knowles must have seen her sister Beyonce's love letter--which came in the form of Instagram pics of the two together. Because she just posted her own throwback pic of her and her big sis in the midst of all this Cartergate 2014 drama.
Check it inside, plus how The Standard Hotel fired the surveillance tape leaker...
And the saga continues. This morning, in celebration of Throwback Thursday, Solange took to her Facebook & Instagram to show she's still got love for her big sis, despite any rumors saying otherwise.
When Solo snatched down a few pics (not ALL) of her sister after the
MET Ball afterparty fiasco in the elevator of The Standard Hotel
, folks began to say she's now at odds with her sister...likely over Jay Z.
But Beyonce posted several pics of herself with Solo this week. And now, Solange posted the above pic of the two as little girls. Life was probably SO much more simple back then...
Meanwhile, the newest update in the Cartergate 2014 saga is that the employee who is alleged to have recorded and leaked the alleged elevator fight between Solo & her brother-in-law
Jay Z
on May 5th, has been fired.
The Standard Hotel, where the drama took place, put out a statement today:
In a statement released to NBC News, the hotel said the individual who was terminated was "responsible for breaching the security policies of the hotel and recording the confidential CCTV video released by TMZ."
"The Standard has already terminated the individual and will now be pursuing all available civil and criminal remedies."
How much could they sue for? Possibly the alleged $250,000 (and more) that the person supposedly got for selling the tape.
Sheesh.