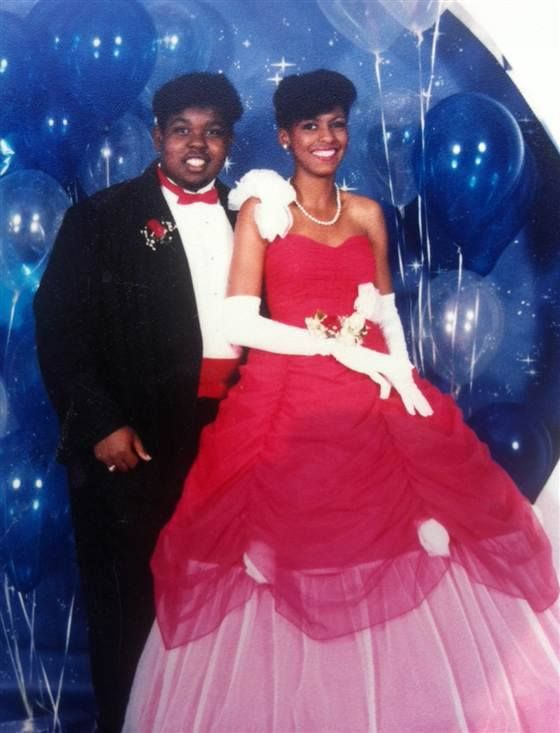 Can you guess the television personality in the prom pic above? Epicly awkward....
The young lady in the prom pic would eventually graudate and find herself in the homes of millions of Americans every morning. GUESS WHO.....
It's
Tamron Hall.
The fabulous Tamron, who is now the first black woman to co-anchor the TODAY Show's 9 a.m. hour, is also on MSNBC's NewsNation weekdays at 11 a.m. and Deadline Crime on DiscoveryID. And she posted the pic in honor the Today Show showing off their most awkward prom photos...
Hilarious.